As a small business owner, you understand the importance of having a credit card to help you manage expenses and build credit for your business. However, in the past, the process of obtaining a business credit card has been challenging for some, as many traditional credit card companies require a personal guarantee or personal credit check. This can be a significant obstacle for business owners who are just starting out or have a limited personal credit history.
But now, in 2022/2023, there is good news for those who only have an EIN (Employer Identification Number). In this article, we will look at some of the best business credit cards you can get with EIN only in 2022/2023.
A growing number of financial institutions recognize the need for credit card options specifically tailored for small business owners. As a result, more and more options are becoming available for those with only an EIN. These cards offer a variety of benefits, such as rewards, cash back, flexible spending options, and the ability to build credit for your business.
What is an EIN?
Employer Identification Number, also known as EIN, is a unique nine-digit number given by the IRS (Internal Revenue Service) to identify a business for tax purposes. It is similar to a Social Security number for an individual but is used for business entities such as corporations, partnerships, and limited liability companies. An EIN is used to file taxes, open business bank accounts, and apply for business credit. Obtaining an EIN is a simple process and can be done online or by mail, depending on the type of business entity.
Advantages of Using Your EIN When Getting Your Business Credit Card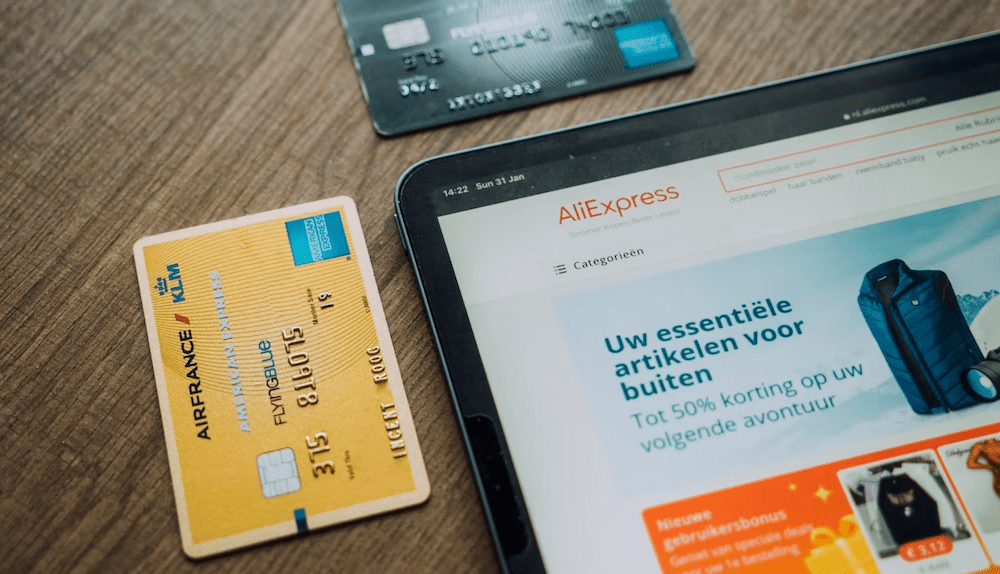 For small business owners, using an EIN on an application for a business card can bring various advantages.
Separation
One of the most significant advantages is the capability to segregate personal and business funds. This implies that tax information and credit history are kept separate, which is especially useful for business owners who want to avoid any negative influence on their personal credit. Furthermore, many business cards submit activities to commercial credit bureaus rather than consumer credit bureaus, which can help prevent problems with the card from hurting personal credit. It should be noted, however, that not all business cards report to commercial credit bureaus, so always check with the card issuer.
Accountability
Another advantage of using an EIN is that it makes the company the accountable entity rather than the cardholder. This is due to the fact that SSNs often offer card issuers a guarantee that the user can be found liable for almost any business card debt. However, by utilizing an EIN, the firm becomes the responsible entity, which might help escape personal responsibility for debts committed. However, in any event, you should contact a lawyer to understand your individual liability.
Not affected by personal credit history.
Finally, getting an EIN-only business card keeps your personal credit history from influencing eligibility. When SSNs are required for business card applications, they are used to examine the applicant's personal credit score and spending habits, which may affect the applicant's credit limit or the possibility of rewards. However, by utilizing an EIN, this data is ignored, allowing the business to have its own credit history.
Types of Business Credit Cards You Can Get With EIN Only
Corporate Business Credit Cards
Corporate business credit cards usually referred to as corporate cards, are a type of card provided to a company or organization. Unlike standard business credit cards, the company or firm, rather than the business owner, is held liable for all transactions made on the card.
Furthermore, these cards enable the free issuance of employee cards, and any awards or gained points are transferred to the corporate account. However, in order to receive a corporate credit card, the firm must be an LLC or a corporation.
Suppose you want to apply for a corporate credit card with only an EIN. In that case, you must first fulfill the issuer's specified revenue criteria and have a decent business credit rating, among other things. Despite these obstacles, certain corporate credit card programs are available to both incorporated and unincorporated businesses.
Corporate Gas Cards
Corporate gas cards, often called fleet fuel cards, are a payment instrument that can be beneficial for businesses that frequently have employees on the road for business-related travel. These cards are designed to be explicitly used for fuel purchases at gas stations and can be a convenient way for businesses to manage and track their fuel expenses.
However, it's important to keep in mind that the utility of these cards is limited as they can only be used at gas stations. This means that if your business has a lot of expenses that are not related to fuel, such as lodging, meals, and other travel-related expenses, a corporate credit card may be a more suitable option.
Additionally, corporate gas cards may come with additional benefits, such as discounts on fuel prices and rewards programs. Some providers also offer online account management tools to help you track and manage your expenses.
Before applying for a corporate gas card, it's vital to check the terms and conditions of the card, including the fees, interest rates, and rewards programs. Additionally, it's important to compare the different providers and their offerings to find the best fit for your business.
Corporate Store Credit Card
When running a business, it's essential to consider all available options to make your operations more efficient and cost-effective. One option to consider is a corporate store credit card. These types of credit cards are offered by specific stores or companies and allow you to make purchases and pay for them later.
A corporate store credit card can be a terrific solution to streamline your purchase procedure while making it easier for your employees if your firm frequently visits a specific store or company. This is because it eliminates the need for employees to make transactions with their personal credit cards or cash, which may be time-consuming and challenging to track.
Additionally, having a corporate store credit card can also assist in improving employee productivity. By empowering employees with the ability to make purchases for the company, you're giving them a sense of ownership and responsibility over their work. This can lead to increased motivation and engagement, which can translate into higher productivity levels.
Prepaid Business Credit Card
With this type of credit card, you can load money into the card for staff to utilize throughout the firm's day-to-day operations. This type of card, like the corporate credit card, can empower your company's employees.
The good part about using this type of card is that you'll enjoy all of the benefits of a credit card regardless of your credit score. Because you are not borrowing money from a bank or other financial institution, you can establish a credit history without ever borrowing anything.
Conclusion
If you're looking to acquire business credit cards using only your Employer Identification Number (EIN), it's important to note that you may be limiting your choices. Therefore, it may be worth considering credit cards that also require a Social Security Number (SSN) unless you don't have one.
Despite the limitations, it's still possible to find EIN-only business credit card options that can help to fund your business and establish credit for your company. In order to be approved for these types of credit cards, it's essential to have a solid business plan and demonstrate that you can repay any debt. Additionally, making timely payments and keeping your balances at a manageable level can also help in building your business credit.