If you are a small business owner, keeping track of how things add up so quickly can be extra straining. Since you lack the internal economic scale that large corporations have, you would be spending more money than what you make at times. If that's the case, finding an effective cost-saving strategy is the key to your company's success.
Little things such as office supplies, utilities, promotional products, and payrolls can dramatically increase a company's expenses when added up. The only way to keep your business is by finding an answer to this question: how can you save more money than you spend? The answer is bulk purchasing through a Group Purchasing Organization. It is common knowledge that buying wholesale items is more cost-efficient than purchasing a small volume, selling it, and then buying more.
All large-scale enterprises buy a large volume of products, which helps them save a significant amount. Doing the same can help your small business make more than you pay. Now, you might know that it is unlikely for a small business to need such large volumes of products. So, how exactly will a group buying organization benefit you, a small business? This is precisely what we are about to discuss in this article.
What is a Group Purchasing Organization?
A Group Purchasing Organization or GPO can help to bring your costs down by negotiating the terms and pricing with manufacturers for their services and individual items. These organizations have expertise in bulk purchasing and are also known as buying groups or group purchasing collectives. By making links with large enterprises, GPOs focus on providing exclusive discounts to their clients. They work with reliable vendors to find the best deals for businesses.
Even though Group Purchasing Organizations cater to all small businesses, it is more recommended for independently run companies. There are multiple types of GPOs. Some focus on industry-specialized services for niche business types, some offer all expertise, while some excel in generalized services.
What is a Buying Group?
A buying group is a more generic term for GPOs. It is a set of small businesses that come together to enhance their purchasing capabilities. In other words, buying groups are individuals who have combined their experiences to share the negotiating process and get the best deals from suppliers. There are two categories of collective purchasing:
Formal Group Buying
A formal group buying, such as a GPO, is when businesses come together to make bulk purchases through a designated leader. To be more specific, GPOs are buying groups that excel in group buying. Usually, all parties involved are from the same community, and their geographical location and business preferences are aligned.
Informal Group Buying
Informal group buying has emerged after the rise of social media. In this type of collective buying, social media influencers join particular vendors to sell discounted products to their followers.
How Does a Buying Group Work?
To access the expertise of a GPO, the first thing you need to do is register with a GPO suitable for your business needs. For that, you need to examine what kind of services you need. Based on that, you have the option to choose the supplier. For instance, a local shop may require few office supplies and credit card services. A GPO allows businesses to choose the supplier that can offer those services.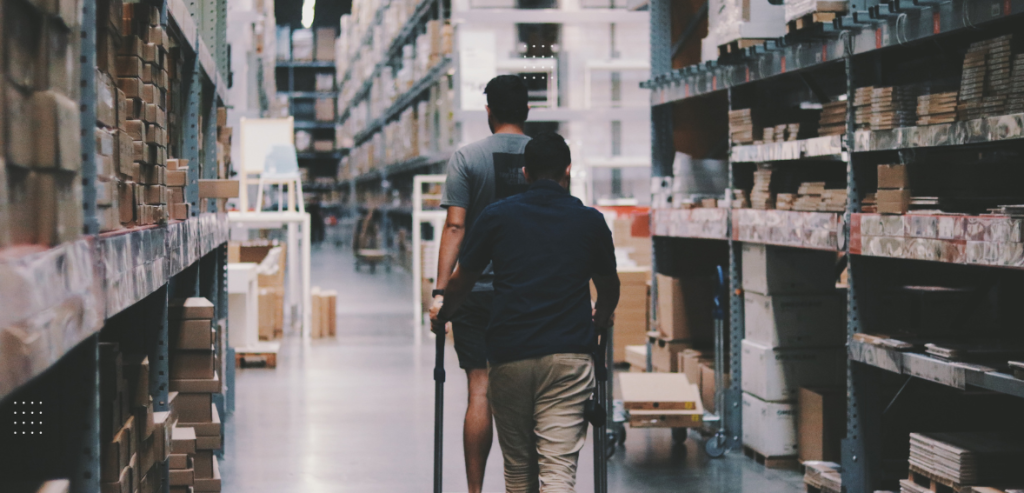 After registering with a Group Purchasing Organization, you and your employees can benefit from the same discounts. Sometimes, a GPO might work with the vendors you already purchase from. This way, you can keep buying the same products for lower rates.
Once you join a GPO, you will be updated on what to expect and given all the details on recent events in the group. Once you are on board, the GPO buying group will negotiate with manufacturers to get you better prices for the products and services you need.
How Much Does It Cost to Join a GPO Buying Group?
It is an unrealistic assumption that you don't have to pay much for partnering with a GPO or a buying group. In reality, most GPOs charge a certain amount to access their services. Some of that amount is used to cover the costs of their operations. However, there is no definite way to get an exact estimate beforehand.
Sometimes, a GPO might charge a membership fee depending on the duration of your partnership. Some might charge the supplier's commission. In some cases, you might have to pay both. There is no fixed way. Consequently, before you decide anything, inquire about the buyer's group to understand how you will be charged.
Can I Start My Buying Group?
Even though there are several different GPOs and buying groups in the marketplace, there is still a slight probability of a business not finding a compatible organization in the desired category. If this is the case with you, you can establish a buying group on your own. It is not impossible, although it does require some critical thinking on your part.
Points to Ponder When Starting a Buying Group
Besides general organizational skills, you will need adequate support after the initial startup. You cannot expect to be an expert in obtaining negotiated rates like a well-grounded buying group right away. To avoid any drastic failures, you should partner up with an existing group instead of setting out on your own. If you are sure about starting a buyer's group, the following points will surely help you along the way:
Find some other businesses around you that need the same services and require a buyer's group. However, remember not to approach competitors or rivals.
After gathering up and organizing a group of businesses, determine what products to buy and who to purchase them from. Finding a reliable vendor is crucial for the success of your newly established buyer's group.
After your group is registered, the next step would be to schedule everything. You will need a lot of time, effort, and employees to secure, package, and ship each buyer's order.
Research well on what products will sell more.
Create good bonding with vendors. Request samples before bulk purchasing and be well-read about import duties for overseas orders.
Don't forget to inquire about the minimum order limit. Additionally, check the membership terms and restrictions to ensure you are on the right track. Being precautious now is better than being regretful later.
How Can Group Buying Benefit Your Business?
Approaching a Group Purchasing Organization can free you from a lot of hassle. It will spare you some time to sit back and enjoy the perks because a buyer's group will find the products and negotiate the rates on your behalf. Here are some plus points of joining a buying group:
Cost Analysis
Sometimes, it can be difficult to evaluate your company's purchasing costs. There is tons of data to sort through, which can take up all your time. A GPO can efficiently analyze your current purchasing status and look through data to give you an exact idea of your savings. It will assess your existing agreement with the supplier by using accurate cost analysis. Afterward, it will find savings opportunities for your business by comparing costs.
Enhancing Customer Convenience
Joining a GPO buying group will not only benefit you but your customers as well. You will be given tested retail ideas and marketing tips to amp up your company's advertisement game. A GPO will offer data analysis to help you gauge customer's needs and provide services to make them happy. This way, you can maintain your stock based on people's demand.
Most small business buying groups have exclusive staff training programs to help their members be better service providers. By joining one, you can learn impactful ways to support your community and offer the best service to your customers.
Cost Saving
One of the biggest perks of partnering with a GPO buying group is the money you can save. Generally, vendors offer discounts after you have bought a certain number of large orders. A GPO will help you meet the minimum order requirements. This way, you can enjoy discount rates otherwise reserved for international businesses and wholesale stores.
Regardless of your business size, a large chunk of your money will go to hardware shopping, such as computers, printers, and servers. A buyer's group having connections with enterprise-level technology manufacturers can buy your machinery at a discounted rate.
When buying a product, shipping fee is another major expense for a business when purchasing any product. Your GPO will play its part in negotiating shipping costs and help reduce logistics if your order exceeds the size limit. In short, a buyer's group enables businesses to reduce expenses and improve their revenue.
Saving Time
After joining a GPO, you no longer have to spend hours analyzing the latest trends, finding the best vendors, and negotiating prices for each item you buy. Even the tiring process of making promotional strategies will not be your headache. You will have access to all the resources that you could never dream of maintaining. Moreover, since the contracts are pre-negotiated, you can use that time to focus on more value-driven tasks to improve your company's productivity.
Management and Support
Besides finding ways to reduce your business expenses, a GPO plays a valuable part in supporting your business. Most buyer's groups completely brace their members' interests and actively work to make their business better. They offer order assistance, beneficial information, and adequate service to help your business thrive in the marketplace.
Risk Reduction
Buying bulk items can be risky as you can never ensure the quality of the products. A well-reputed GPO only builds connections with reliable manufacturers that can offer the best services. Since your order will come from a tested and proven source, the risk factor will be relatively lower.
Streamlined Purchasing
As a business owner, you regularly buy different things from different vendors; it can be tiring. While some of your purchased products will meet expectations, some sellers may not offer quality services. This can be especially stressful for a new business.
A buying group from a well-grounded GPO can offer to streamline your purchasing. Instead of dealing with multiple sellers, you can instantly access reliable suppliers. In other words, you can skip past several steps of making a purchase and reach your desired products in no time.
Supplier Chain Management
Choosing from several robust resources or switching to a new supplier has been made easier with the availability of reliable buying groups. With supply chain management, a GPO can eliminate the need for multiple resources and offer solutions to avoid many mistakes in dealing with suppliers.
Networking
Joining a GPO can significantly boost the infrastructure of your business and provide numerous chances to better your craft. You will gain invaluable insight and the opportunity to network with other businesses. You will learn to overcome challenges and about best practices to ensure advancement.
Since many big GPOs are linked with lobbyist groups and trade associations, joining one will prove fruitful for your growth. You can access support forms, legal advice, seminars, and plenty of business opportunities through networking.
Boost in Marketing
A good GPO can dramatically amplify your marketing strategy. Asa member, you will be offered exceptional marketing assistance to up your game. It will allow you to create your unique space in the market and enhance brand awareness to engage more customers. Retail membership businesses are offered in-store promotions and striking window displays to attract buyers. These GPO business marketing strategies put your company on the map and bring brand awareness to help you expand.
Overseas Purchasing
Most small under-developed businesses can only wish to buy from overseas vendors because of material and labor costs. Joining a GPO can be a game changer for such businesses. Many specialized GPOs work with foreign manufacturers and have expertise in dealing with language and culture barriers. They are also equipped to ease your burden of meeting several product requirements and managing different time zones.
Collective Purchasing Power
A prominent advantage of seeking the expertise of a buying group is that all members will be offered the same benefits. A small business will enjoy the same rate as a large-scale business, purchasing double the products. Now you don't have to buy more items to get discounts.
Drawbacks of Joining a GPO
Even though your business would benefit significantly from a GPO, it is not all perfect. Even an expert buying group isn't without its shortcomings. Consider the following drawbacks before seeking the services of any GPO.
Vendor Limitations
As you might have guessed, joining a GPO means you won't be able to purchase from all manufacturers. The vendor you buy from may not be on the list of sellers offered by your GPO. You can either purchase directly from your favorite vendor at the original price or avail of discount rates from the manufacturer selected by your buyer's group.
That's not all; many GPOs restrict their members from utilizing random suppliers. Don't forget to check all the limitations before signing up.
Limited Quality Control
Since most buying groups focus on getting you the best deals at cheaper rates, they often compromise on product quality. Every GPO has its own quality control standards, and overseas product requirements widely differ. This leaves very little quality control in your hand and causes inconsistency.
Order Minimums
Even if you join a large GPO with all the required products and services, you may not qualify for the order minimums. There is a possibility that your company doesn't meet order requirements or isn't eligible for the discount rate. Moreover, if all partnership groups aren't part of the bid, you won't be able to purchase seasonal products.
Member's Agreement
A higher volume of purchases gets the best deal. It means that if you want to enjoy better rates, you have to buy more of the same product than a variety of items. That can only happen if all members agree on the same products.
Time Commitments
Even though a GPO operates on your behalf, some group responsibilities are divided among the members. Occasionally, you will be asked to volunteer for membership roles, such as administrative tasks and panel discussions. It can be challenging for a growing business to fulfill these commitments.
Final Words
Ranging from a monthly fee to annual membership charges, every GPO or buying group costs variably. Even though your net savings will cover the dues, it is necessary to consider this cost in your business expenses. Nevertheless, joining a GPO can be worthwhile as it can boost your purchasing power and help you excel in your industry.
The primary purpose of a buying group is to enable struggling businesses to purchase in bulk without putting a strain on their wallet. If you are clear about your needs, you can reach many businesses with similar interests and get them to share valuable information. You can come together with like-minded individuals to boost the purchasing power of everybody involved.
However, it is important to find a suitable buyer's group in your field of choice and check all its limitations and requirements before signing up. Joining the wrong GPO can cost you a lot of time and money instead of saving you some.