So your customers want to pay with credit and debit cards, but you don't have a merchant account. Make the shopping experience much easier for them. Get a merchant account and totally change the way that you do business.
A merchant account is a business bank account used to accept different types of customer payments. It is a binding agreement between a bank and a business. This type of account makes it easier for companies to collect both online and offline payments. Take the following basic steps to get a merchant account:
Evaluate Your Business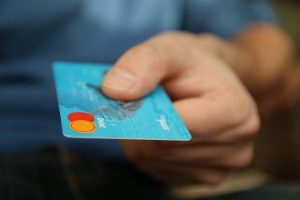 Before you shop for merchant services, know exactly what your business requires. Understand how this type of account can benefit your business and how it works. Learn how to apply it towards future goals. First, determine if you're going to accept Visa, Mastercard, Discover or American Express cards. Second, determine how you'll accept payments. Do you intend to use a website, terminal or phone? Can customers mail in payments?
Shop for Merchant Services
Research merchant account providers. Determine what each has to offer your business. Pay particular attention to their fee structure. Know the differences in reference to chargeback, annual, batch, cancellation or other service fees. Although fees are very important, there are numerous things to consider when choosing the right merchant account provider. Also, consider things such as billing, processing capabilities, software options and customer service support.
Apply for a Merchant Account
The merchant account application process is pretty straightforward. When a bank accepts payments on your behalf, it assumes a lot of risk. This means the bank has to approve your company for merchant services. You must provide certain documents such as a business license and financial statements. The bank may also ask for your company's refund, chargeback and transaction information. In addition, a personal guarantee may be required during the underwriting process.
All in all, a merchant account helps a business to progress financially. In order for the application process to work, you must match your business needs with the right merchant services. Analyze your company's history and goals and choose a merchant account provider accordingly. Take the necessary steps to make the process a successful one.