Invoicing software can be a valuable tool for businesses of all sizes, helping to streamline the process of tracking projects, estimates, and invoices, and ensuring that payments are received promptly.
These types of software typically offer a range of features that make it easy to convert quotes into invoices, track paid hours, and get approval for estimates from clients. Some invoicing software even includes accounting features, such as bank reconciliation and contractor management, which can be especially useful for businesses that need to manage a large number of financial transactions.
Whether you operate a service-based business or a standard brick-and-mortar business, there is likely an invoicing software solution that can meet your needs. In order to help you find the best option for your business, we have compiled a list of the most affordable and feature-rich invoicing software available, including some that are even free of charge.
Effective invoicing software can help businesses streamline their billing and payment processes by providing features that allow users to easily create custom invoices and manage their payment status.
It is important to consider whether specialized invoicing software or more comprehensive small business accounting software that includes invoicing capabilities might be a better fit for your needs. Ultimately, the right platform will depend on the specific challenges and needs of your business. Stick with this article to find out the best invoicing software for small businesses
How We Made The List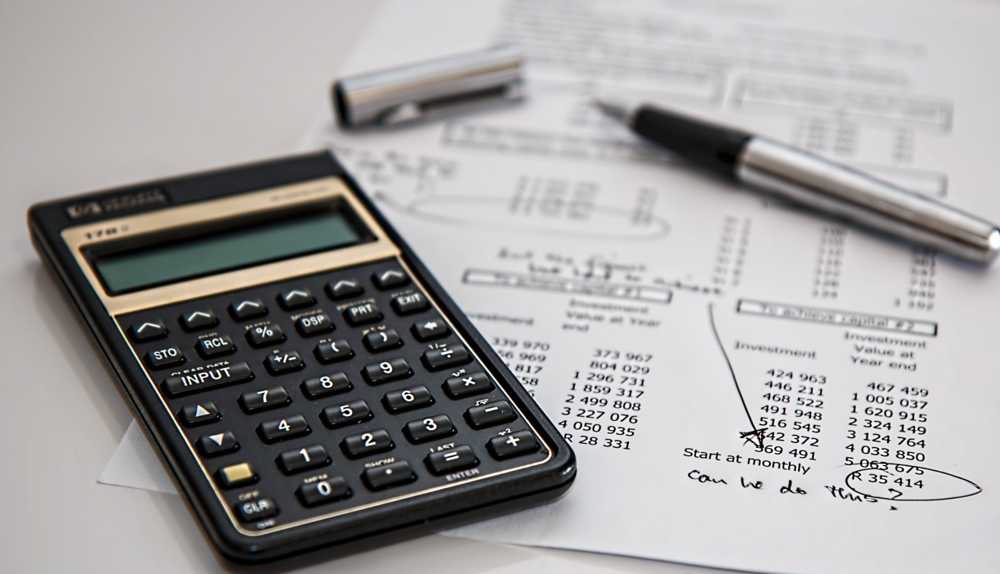 When it comes to selecting invoicing software, it is important to take the time to carefully evaluate the various options available and consider which features are most important to your business.
There are a number of factors that can influence your decision, and it is essential to consider all of them in order to make an informed choice. Some of the key categories that we've considered when evaluating invoicing software include the price for the services, customization, features provided by the invoicing system, and bookkeeping system integration.
Price
When comparing the pricing of different invoicing software options, we took into account the number of billable clients, the number of users who can access the system, and the available pricing plans.
While price is not necessarily the most important factor for many businesses, we did give some consideration to the cost of the software, particularly when comparing options that offer annual billing options, which can offer additional savings compared to monthly billing. In general, however, the invoicing software options on our list are pretty affordable, and many are even free to use, so pricing was not a major determining factor in our evaluation.
Customization
When considering the customization options available with different invoicing software, we focused on the ability for users to choose from a range of invoice templates and to customize the look and feel of their invoices to align with their brand. We placed a higher emphasis on the availability of invoice templates. These can be especially helpful for small businesses and independent operators who may not have the resources or design skills to create an invoice from scratch.
Additionally, we evaluated the capability to add logos, edit or adjust invoice data, modify invoice colors, and add personalized messages underneath the invoice, all of which can help businesses create invoices that effectively convey their brand identity and message.
Features
In evaluating the various invoice features offered by different invoicing software options, our main focus was on convenience and flexibility. We believe that it is vital for users to be able to easily create and manage their invoices in a single location rather than having to navigate multiple different tools or platforms. As such, we placed a higher emphasis on functionality over aesthetics, prioritizing software that makes it easy for users to complete their invoicing tasks efficiently and effectively.
Overall, our goal was to identify invoicing software that offers a strong balance of convenience, flexibility, and customization, helping businesses to streamline their billing processes and get paid more quickly.
Bookkeeping System Integration
In our evaluation process, we placed a strong emphasis on the ability of invoicing software to integrate with bookkeeping and accounting systems, as this can help businesses more easily track the cash they receive from invoicing and ensure that it is accurately reflected in their financial records.
We gave total points to accounting software that includes built-in invoicing features, as this can provide a more seamless and efficient solution for businesses. Standalone invoicing software received a lower score but could earn additional points if it is able to integrate with popular accounting software. However, we recognize that integration can sometimes involve additional cost and effort, so standalone platforms that offer this option were not given a perfect score.
The Best Invoicing Software For Small Businesses
Below are our top picks for the best invoicing software for small businesses:
FreshBooks
ZoHo
Square
Invoice2go
QuickBooks
FreshBooks
FreshBooks is a software solution specifically designed for freelancers and small business owners who need invoicing and bookkeeping options. One of the key features of FreshBooks is its accounting skills, which include double-entry bookkeeping, diary entries, and bank reconciliations. If you don't need all of these advanced features, don't worry – FreshBooks offers a range of different plans, including a smaller one that just focuses on invoicing.
One of the benefits of using FreshBooks is that it allows you to send limitless invoices to your clients. This can save you a lot of time and effort, particularly if you have many clients. Additionally, FreshBooks has some time-saving automation, so you can focus on other important tasks related to running your business. These tasks might include time monitoring, expenditure management, and project development, depending on your chosen plan.
In addition to these core features, FreshBooks also offers a range of other helpful tools and services depending on the plan you select. Customer support is also outstanding with FreshBooks, and the software has received mainly positive feedback from its users. Another critical advantage of FreshBooks is that it has more than 100 integrations, so you can easily connect it to other business tools and platforms that you might be using. Overall, FreshBooks is a reliable and powerful invoicing and bookkeeping solution for freelancers and small business owners.
ZoHo
Zoho Invoice is a free invoicing software that offers a variety of capabilities for managing a service-based organization. The program allows you to monitor tasks and billable hours, give estimates, and create customized invoices. It also has a client portal to help with communication and billing approval with consumers.
To collect payments with Zoho Invoice, you must first pick one or more payment services, which may involve transaction costs each time an invoice is paid. Depending on the payment processor you employ, you can receive funds online, over bank transfers, or in person with swiped credit card payments.
Zoho takes pride in its easy-to-use interface, which is available on both its online and mobile applications, which are suitable for iOS and Android. These invoice templates are great for those who do not want to waste time designing their own. The templates still need to be fully customizable and provide difficulty for individuals with specific requirements.
The Zoho dashboard simplifies invoice production and tracking. Its interface with the majority of credit card processors simplifies payments for both company owners and customers.
Square
Square Invoices is an invoicing software that is ideal for product-based businesses. It is easy to use and provides small business owners with all the tools they need to create and send unlimited invoices and estimates. The software is user-friendly, with a well-organized interface that makes it easy for first-time users to navigate. Even though there is only one invoicing template available, it is highly customizable to suit the needs of different users.
In addition to invoicing, Square Invoices also provides several other features that can be useful for running a small business. These features include marketing tools and personnel management tools. The software also supports mobile invoicing, which means you can create and send invoices from your mobile device. This can be particularly useful for small business owners who are constantly on the go.
Another advantage of Square Invoices is that it has 100+ integrations available. This means that you can easily connect the software to other business tools and platforms that you might be using. Additionally, the software includes sales monitoring and contact management capabilities, which can be useful for keeping track of your sales and customer interactions.
Invoice2go
Invoice2go is an invoicing software that is known for its strong Android and iPhone apps, which make it easy to create professional invoices on the go. The software is simple to set up and use, so you can send your first invoice within minutes of getting started.
Invoice2go, in addition to invoicing, provides a variety of other valuable services. Expense monitoring, invoicing templates, estimates, timesheets, and customer order management are among them. This can make managing different aspects of your business easier in one place.
One of the most critical features of Invoice2go is the ability to issue invoices through SMS and mobile applications. This makes it easier for your consumers to pay you, no matter where they live or their selected form of payment. Invoice2go also provides cloud-based software that you can use from any device connected to the internet if you prefer to utilize desktop software.
QuickBooks
QuickBooks Online is a small business accounting software that is widely recognized as the best invoicing software on the market. One of the standout features of QuickBooks Online is its ability to calculate the sales tax rate automatically and apply it to your invoices based on the customer's location. This can save you a lot of time and effort, as you don't have to manually calculate the sales tax rate for each invoice.
QuickBooks Online not only calculates the sales tax rate automatically, but it also allows you to track the sale tax collected by jurisdiction. This can be particularly helpful if you have customers in multiple states or countries, as you can easily see how much sales tax you have collected from each location. QuickBooks Online also helps you file the most required returns, saving you even more time and effort.
If you're interested in giving QuickBooks Online a try, you can sign up for a free 30-day trial with no credit card required. This allows you to test out the software and see if it meets your needs before committing to a purchase.
How to Choose The Right Invoicing Software For Your Business?
Selecting the best invoicing software can be difficult, but there are several things to consider to help simplify your options.
Begin by comparing the alternatives in this article, such as cost, functionality, and other considerations to pick software that is ideal for your company. Before making your ultimate pick, don't be scared to browse around and try out a few possibilities.
When evaluating software, seek solutions that provide free plans and free trials to help you thoroughly examine the program before purchasing. If the program you're testing malfunctions, is tricky to use or lacks the required features, try another until you discover your perfect fit. Your perfect match must have the functions you want and make issuing invoices simple.
Conclusion
In conclusion, invoicing software can be a valuable asset for businesses of all sizes, helping to streamline the process of tracking projects, estimates, and invoices and ensuring that payments are received promptly.
When evaluating different invoicing software options, it is essential to consider the price, customization options, available features, integration with bookkeeping systems, and customer service reputation. The best invoicing software for small businesses is one that meets the specific needs and challenges of your business, whether that is specialized invoicing software or more comprehensive small business accounting software with invoicing capabilities.
We have compiled a list of the most affordable and feature-rich invoicing software options to help you find the best solution for your business.