The technology around is changing fast. It is becoming difficult for merchants to keep track of all changes. 2022 saw many new trends in payment methods for store checkout and data storage. If you are a retailer, you have to accommodate these changes fast. It would not only help you increase your sales but also help you stay ahead of your competitors. A merchant should know the point of sale trends to watch in 2023. Because these trends impact your business more than anything else.
Point of sale or POS has become the hot hub of new technologies. It is an integral part of each and every business. Point of Sale is a step where the seller passes on the product to the consumer. Merchants use POS systems for their sales transactions and to maintain sales and stocks.
Companies have shown tremendous interest in POS. They have poured in recourses to come up with better and innovative solutions. This push has helped to make the POS experience much better and faster than ever before.
Top 5 Point of Sale Trends to Watch in 2023 and Beyond
POS is witnessing drastic changes that will rewrite the future. But, we are focusing on the top five latest POS trends that you should not miss.
#1 E-wallets and Mobile Payments
The number of smartphone users is increasing every day. People use them for all types of reasons. Smartphones are no more confined to social media interaction and entertainment. They are being used extensively for buying products online and reviewing those products. And all this is happening fast and in real-time. And this is happening because customers can pay online quickly, easily, and safely.
Most of the users prefer e-wallets to pay online. E-wallets store information about credit cards, debit cards, and customer loyalty cards. E-wallets keep a track of spending and this is another feature that people love. Tracking expenses means you can plan your budget better.
Merchants and retailers are also accepting all types of e-wallets because it makes their transactions faster and safer. E-wallets save time and improve customer experience.
Many e-wallet compies offer attractive rewards and discounts. Some of them also offer various other benefits like buy now, pay later options.
Unlike credit cards, e-wallets charge less fee. Interest rates for credit cards range between 2-3%, whereas for e-wallets, it is about 1-2%. Many national governments are pushing this revolution by amending their laws and encouraging investors. Online transactions are transparent and easy to track.
#2 Moving to Cloud Technology
We all know what cloud technology is. It has been there in the market for a decade now. But, it is being used now by companies to improve customer experience.
Cloud technology uses the internet to share and store data and resources anytime and anywhere. You can access this data from any device connected to the internet. The best example of this is the iCloud that you use on your Apple products. It stores and syncs all your photos, music, and other files to all your Apple devices and that too in real-time. Cloud computing facilitates retailers to store the data of their sales and transactions online and access it from anywhere. The best part is that retailers can access their data from any device.
Coupled with AI in near future, cloud computing can change the POS experience completely for everyone.
#3 Personalized Experience for Customer
The trend of providing personalized marketing and experience to the customer is a crucial factor that will decide the future of POS. According to a study, 77% of customers recommended, chose or even paid more to brands that gave a personalized experience. It helps the brands to acquire new customers and also retain old customers. With the latest POS technology, businesses can now quickly provide a customized experience to their customers.
Businesses can now track their customer shopping behavior and use this information to offer them promotions, discounts, and even loyalty programs. With customized promotions, you can make more customer engagements and loyalty to your brand.
#4 Use of Big Data
Small and medium businesses are now able to access data and in-store information. With the help of this data, they can check the progress of their brand or store on a real-time basis. They can plan for expansion and improve their resource management for growth and productivity.
By analyzing the data, a retailer can make better and informed decisions about their stores. With the help of this data and analytics, they can know the sales trend, check popular products and identify their target customers. Based on these figures, they can now make better strategies to track and stock products. This data is essential for any business. It becomes worthwhile to invest in the POS system with built-in tools for monitoring and evaluating the business performance, customer's shopping pattern, and stocks.
#5 Multi-Channel E-Commerce
Retailers who were focused primarily on offline stores are adding the power of online stores too. The power of e-commerce has helped them expand beyond the boundaries of their store and geographic location. This trend has gained traction with the ever-increasing number of online purchases.
Online stores are becoming popular with a broader customer reach, real-time data and analytics, zero downtime, and lower operational and set up costs.
Companies upgrade POS software systems regularly to stay in sync with the trends. You can find many companies online that can quickly set up your stores with the existing product.
Impact of social media on Point of Sale Trends to Watch in 2023 and Beyond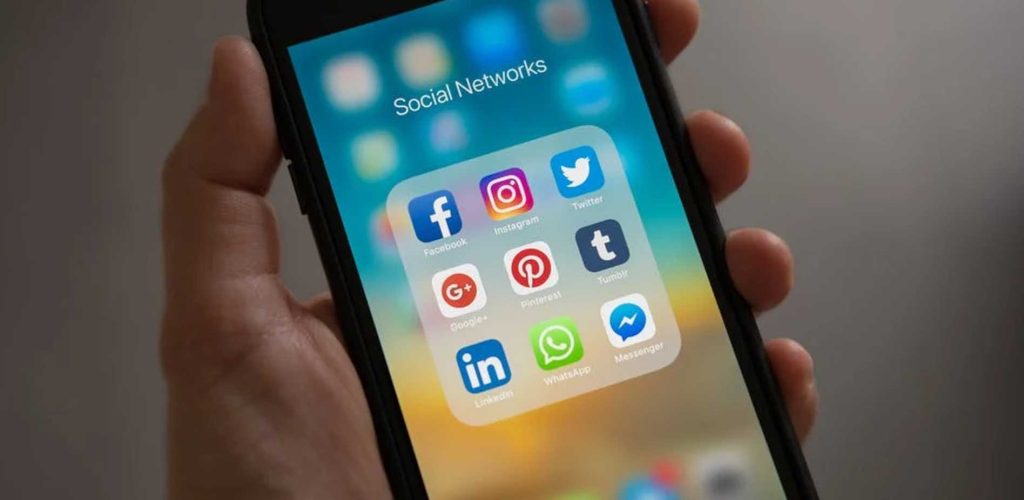 The best part is that your online store can be easily integrated with social media and reach more buyers without extra effort. Social media companies are using this opportunity to enhance the user experience of their social platforms. Facebook and Instagram are a few of the social platforms to make quick sales. Research has shown that customers rely on social media for any product-related information. They can get a real-time review of the product. This helps them to make a well-thought and well-analyzed decision.
Social media platforms also provide sellers with various helpful information that they can use to improve sales.
Facebook gives you an option of a Product marketplace to list your products to sell in your local area. Instagram gives you an opportunity for Shoppable posts where users can see a shopping bag icon on your posts. With a click on the post, users can get the information about the name and price of the product and can buy directly from there. Similarly, Pinterest gives the option of blue-colored pins. By tapping on these pins, a user is redirected to the online store.
Bottomline
These latest POS trends will certainly make a new way for retail in the near future. These trends are based on advanced technology and customer preferences. Preparing your business to adopt them as soon as possible will give your business an excellent opportunity to grow.