Square offers a variety of services and features to merchants, which makes it confusing to understand precisely how much it will cost to use the platform. However, Square fees are generally considered to be simple to understand and competitive compared to other companies in the same industry.
One of the main factors that will determine how much Square costs for your business is the type of transactions you will be processing. If you only process transactions in person, for example, the fees you pay may be different than if you sell products online or use the online terminal or card-on-file capabilities. Additionally, if you decide to use any of the software add-ons that Square offers, this will also affect the overall cost of using the platform.
It's important to consider your business needs carefully and what you hope to achieve with Square before making a decision about which services and features to use. To get a better understanding of exactly how much Square will cost for your business, research the different pricing options and speak with a representative from the company.
If you're considering using the Square POS system for your business, it's essential to have a clear understanding of the costs involved. That's where this Square pricing guide comes in handy. This guide provides a detailed breakdown of the various costs associated with using Square, including POS system costs and fees for processing transactions.
Whether you're a small business owner looking for an easy and affordable way to accept payments, or a larger company seeking a comprehensive POS system, this Square pricing guide can help you understand the costs and make an informed decision about whether Square is the right fit for your business.
What is Square?
Square is a well-known and widely used credit card processing service that has gained popularity among small businesses since its launch in 2009. The company offers a free mobile card reader that is shaped like a square and can be used to take payments anywhere. Square's all-in-one credit card processing service is straightforward to set up and use. Companies can start accepting card payments almost immediately with the help of Square's free mobile credit card reader and POS software. One of the main benefits of using Square is that there are no contracts, minimum demands, or upfront charges, making it a good option for new businesses that wish to avoid investing in a credit card processing service.
Square Fees
Square provides a variety of business products, including free software without a long-term contract and more complex alternatives with a monthly charge and more features. Although Square's processing costs must be paid, they are clearly listed and simple to understand.
Square's products are scalable, which means they can be fitted to your company's evolving needs. If you are just getting started, the free plan of Square's software may be sufficient, but as your business grows, you may upgrade to a more complex version and add services such as loyalty programs and payroll. Square's goods are noted for their simplicity.
Credit Card Payment
Square charges different fees for various types of transactions.
For in-person transactions where the customer uses a card or mobile wallet to make the payment, the fee is 2.6% plus 10 cents per transaction. This covers prepaid gift cards, cards from brands like Mastercard, Visa, and American Express, and mobile wallets like Apple Pay and Google Pay.
The cost is 3.5% + 15 cents per transaction for in-person payments where the card is directly entered in, as well as virtual transactions and transactions utilizing cards on file.
The cost is 2.9% + 30 cents per transaction for transactions made using an online marketplace, digital checkout, e-commerce API, and online invoicing.
Custom pricing plans are available for organizations that process more than $250,000 in card transactions and have a median ticket size over than $15, but they must be acquired thru the sales department.
Square also allows businesses to instantly transfer up to $10,000 for a fee of 1.5% plus the standard card processing fee.
It's worth mentioning that everything is free, including activation, POS apps, refunds, assistance, extensive reporting tools, PCI compliance, next-day deposits, and the initial square card reader.
Hardware
Square is a fantastic solution for online businesses. Still, it also offers a range of hardware options for companies that operate in-person, such as brick-and-mortar stores and mobile vendors. The software is available for free download, and these app stores also provide regular updates to keep the software up-to-date.
Some of Square's most popular hardware devices are the card reader, point-of-service terminal, iPad stands, and register. These tools allow businesses to accept a variety of payment methods and process transactions smoothly and efficiently. Square's hardware is easy to set up and use, making it a convenient choice for businesses of all sizes.
Whether you run an online business or an in-person operation, Square has the tools and resources you need to manage your payments and grow your business.
Square Reader – The initial one is free. For each additional, you have to pay 10$
POS Terminal – The price is 299$, and it's best for restaurants
iPad Stand – The price is 149$, and it's best for retail business
Square Register – The most expensive one, comes at a cost at 799$
Other Square Services
Square is renowned for its payment processing solutions, but the company's platform has grown over time to incorporate a variety of features for business administration, online sale, payroll, and advertising. Among Square's most popular services are:
Square Payroll: This subscription-based solution, which begins at $35 each month + $5 per employee per month, is a complete payroll software that automatically calculates transactions, payroll, and taxes.
Square Invoicing: This tool, which offers a free and paid plan beginning at $20 monthly, is ideal for client-based enterprises. It enables you to make and submit invoices as well as accept payments online.
Square Online: This service has four options, one of which is free, and provides businesses with everything they need to create and run an e-commerce website. You can quickly establish a personalized website, add items, handle orders, and record your inventory and sales using Square Online.
Conclusion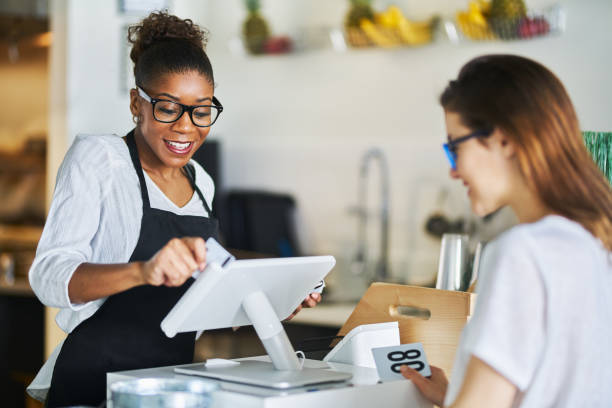 In conclusion, Square is a widely used and well-regarded credit card processing service that offers a variety of services and features to merchants. While it can be somewhat confusing to understand the costs of using Square, the fees are generally considered to be simple to understand and competitive compared to other companies in the same industry.
The main factor determining the cost of using Square for your business is the type of transactions you will be processing, and additional fees may include software add-ons. It is essential to carefully consider your business needs and research the different pricing options before deciding which services and features to use with Square.
Additionally, custom pricing plans are available for businesses that process a large volume of transactions and have a high average ticket size. Still, these must be obtained through the sales department. Overall, Square provides a scalable and easy-to-use credit card processing service for businesses of all sizes.