As an eCommerce business, it's crucial to have a safe and seamless checkout process in order to stay competitive in today's digital marketplace. Payment processors and gateways are invaluable tools that help make this process smooth and efficient for you and your customers. There are many reputable payment gateways to choose from, but Stripe stands out thanks to its comprehensive suite of features, services, and straightforward pricing structure.
So what are the exact Stripe fees? Or how much does Stripe charge for transactions? Are there some hidden costs? Let us find out.
However, with so many different payment fees listed on Stripe's website, it can be challenging to know exactly how much you'll be charged for their services. That's where this guide comes in handy! We'll break down all of the fees associated with Stripe and explain how they work, so you can make an informed decision about whether or not Stripe is the right payment gateway for your business.
What is Stripe, And Is It Free?
Stripe is a payment processing platform and gateway that enables businesses to quickly and securely accept customers' payments and have them transferred straight into their bank accounts.
By offering a range of products, Stripe is saving businesses time, assets, and resources. Since its founding in 2010, Stripe has helped millions of companies of all sizes accept payments, boost revenue, and explore new opportunities.
In 2022, we estimated that 3.3 million sites worldwide, including major brands such as Amazon and Google, were using Stripe. As it supports over 135 currencies, Stripe is a popular choice for businesses looking to expand internationally.
While Stripe Payments does not charge a monthly fee for its suite of payment processing tools and accompanying features, there are still some fees you'll need to pay if you want to use their services beyond simply having an account.
These fees, such as transaction fees and other utilization fees, are generally assessed on a usage basis and are designed to cover the cost of processing and handling your payments.
It's worth noting that signing up for a Stripe account is completely free, so you can test out their platform and see if it's a good fit for your business without any upfront costs. However, if you want to take full advantage of Stripe's capabilities and start processing payments, you'll need to pay these additional fees.
Stripe Fees? How Much Does Stripe Charge?
When you use Stripe to handle payments, the fees you owe will be automatically deducted from your payouts.
To get started, you'll need to create your Stripe account and link it to your company bank account. After completing this process and processing payments, you'll need to start adding money to your account. When you receive a payment, it will initially appear as a pending balance, which is the transaction amount minus any charges that were automatically subtracted.
Depending on your payout schedule, your amount will switch between pending and available. Businesses in the United States typically operate on a two-day compensation schedule, which means that distributions of your available amount are issued every day, which include credit card payments made two business days before. If your business operates in a high-risk industry, you may be on a 14-day payout schedule instead.
Plans and Pricing
Stripe's pricing is simple. Stripe is completely free to sign up for, and there are no monthly or yearly fees for its services. Instead, Stripe charges per transaction. Businesses pay 2.9% + 30 cents for each transaction for online purchases. Worldwide and currency-converting transactions incur an extra 1% charge. In-person payments are charged 2.7% + 5 cents for each transaction, with an additional 1% for every currency exchange or foreign card usage. These costs are automatically billed and subtracted from the merchant's final payment.
Stripe comes with a pre-made online checkout page that is optimized for conversion. The checkout page accepts one-time and repeating payments, can be personalized to fit the company's branding, is accessible in 20 languages, and includes built-in converting optimizations. Stripe also provides automated taxes on all payments for 0.5% of the transaction amount, along with simple tax reporting for every filing market.
Stripe also provides a tailored plan for organizations with many payments, significant transactions, or unique business concepts. With the adaptable plan, large-volume savings, multi-product reductions, country-specific prices, and interchange pricing are all available. Businesses considering the customized plan must ask for a price from the sales team.
Once a company's bank account connects to Stripe, the expected payout time is two days. Automatic payments can be scheduled every day, week, or month or use a customized payout plan. Instant payouts enable qualifying company owners to receive a payment within thirty minutes of the authorization of the transaction. Instant payouts are charged an extra 1% of the payment amount, with a fee as low as 50 cents for each transaction.
International Business Transactions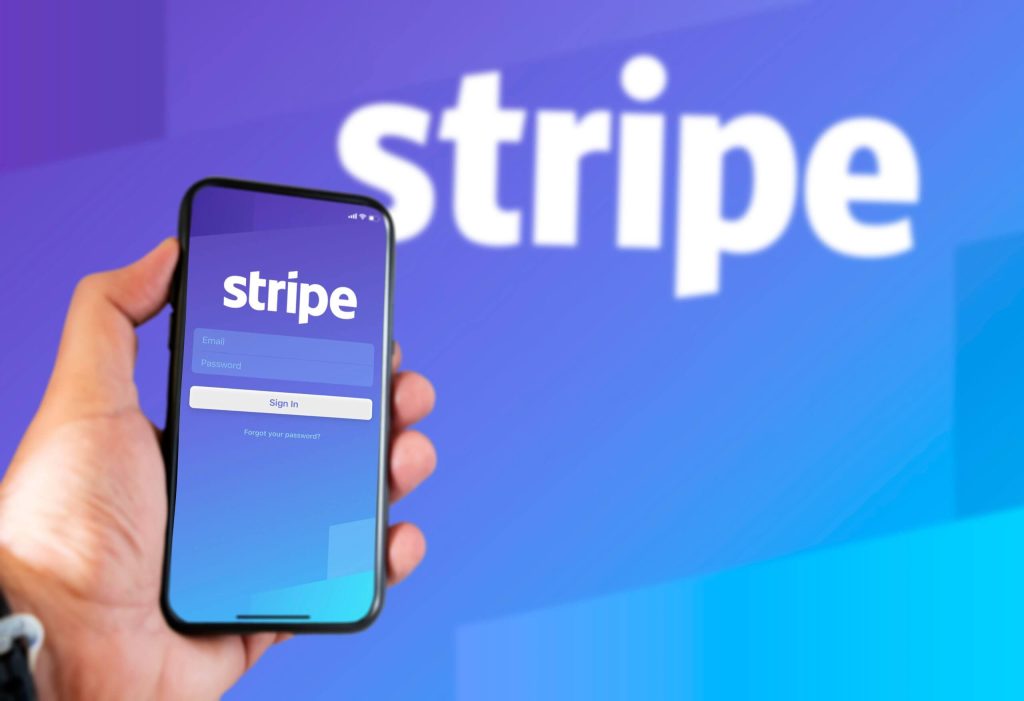 Stripe's accessibility for international businesses is one of its greatest strengths. Stripe is supported by 47 countries, including Brazil, Japan, Canada, and Croatia. Companies in certain nations will be able to accept payments from anywhere in the globe once Stripe is supported.
Stripe accepts over 135 currencies, allowing companies to provide pricing in the native currency of their customers, securely collect taxes in over 20 countries, provide international assistance, and accept preferred forms of payment from all over the world, such as EPS, Giropay, Bancontact and iDEAL. It is worth mentioning that price varies based on the payment method, with a 1.5% cost for foreign payment methods and a 1% fee for money exchange.
Other Stripe Options
In addition to its core payment processing services, Stripe offers a range of tools and features designed to help small businesses succeed. One of the most preferred options for businesses with physical storefronts is Stripe Terminal, a card reader that allows in-person checkouts. To utilize Stripe Terminal, you must first acquire a card reader, and each transaction will include a processing cost.
Other common options include Stripe Invoicing, which allows companies to produce and send invoices, and Stripe Billing, which helps businesses quickly gather one-time or repeating payments through a card, ACH, and other common forms of payment. And Stripe Radar, providing fraud prevention for payment processing, enhanced fraud prevention tools, and dispute protection.
Conclusion
In conclusion, Stripe is a highly effective payment processing platform and gateway that helps businesses quickly and securely accept customer payments.
With a wide range of tools and features, Stripe simplifies the process of setting up an online payment system and can save businesses time, resources, and money. Although Stripe does not charge a monthly fee for its services, there are still some fees you'll need to pay on a per-use basis. These fees, which include transaction and usage-based fees, are automatically deducted from your payouts and are designed to cover the cost of processing and handling your payments.
Stripe's pricing is straightforward, with all costs charged per transaction basis. Depending on the type of payment and location of your business, they'll charge you different rates for each transaction.
Overall, Stripe is a reliable and cost-effective choice for businesses looking to streamline their payment processes and increase their revenue.