Klarna, a well-known Swedish fintech firm, said that they are planning to introduce numerous changes in their product in the U.K. This statement comes just after the regulators in the U.K are planning to toughen the regulation on the hugely popular "buy now, pay later" market.
In February this year, the Treasury had come out with their proposal to form a Financial Conduct Authority to control the buy now pay later companies.
In their review, the FCA revealed that strict regulations for the BNPL players were urgently required as they feared that the consumers might build up huge debts that could be unsustainable later.
Klarna – Robust Checking for BNPL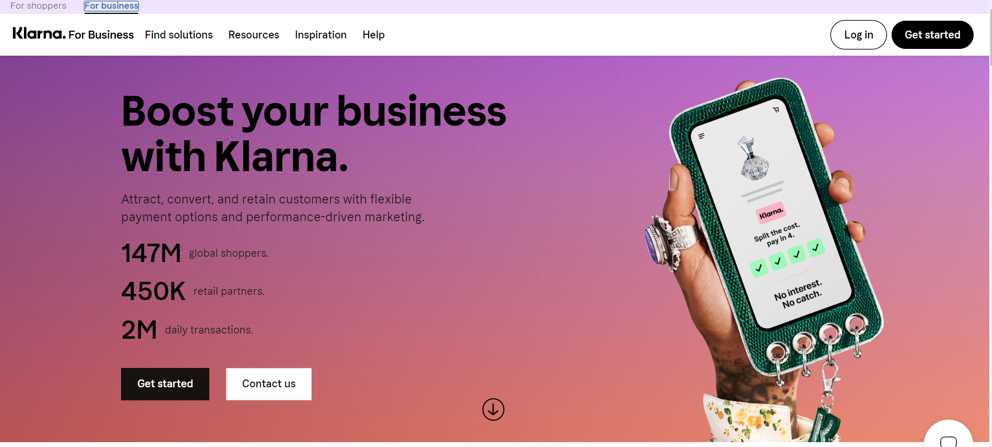 One of the most significant changes that Klarna is going to implement is a more robust check checking. The company plans to use a new tool to help users share their income and expenditure data directly from their bank accounts. It will help the firm decide if the customer is eligible to get the buy now pay later scheme. In short, they can quickly know if the users will be able to afford future repayments without any problems. According to the Klarna spokesperson, the new feature will be voluntary for its users.
Klarna's shortcoming is that they do not conduct any hard credit checks on their customers, unlike banks and credit card companies. The credit scores of their customers do not show up as their credit history. Klarna also clarified that they would launch the tools to enable their users to make payments in one go. They also want to use clear and straightforward language at checkout so that their buy now, pay later users can understand that they are getting a loan from the company. It will also make them clear that there will be a penalty if they miss the payment.
Klarna is the world's largest operator of buy now, pay later (BNPL) service. Those users availing of this service can split their purchase amount into monthly installments that are typically interest-free. As an estimate, e-commerce transactions valued at $97 billion were processed through BNPL platforms globally. Seeing a huge potential here, major payment processors like Paypal, Mastercard, and Square have also entered into this market.
These BNPL players promote their products as a much more suitable option than credit cards, but the critics disagree. The critics argue that these companies are encouraging people to spend much more than they can bear. They also think that it is a matter of worry that those using these services might be unaware that they are falling into debt.
The BNPL sectors showed massive growth during the coronavirus pandemic, prompting regulatory authorities to scrutinize the market. The British government will expectedly come out with a consultation on its plans in the last part of this month. Klarna CEO Sebastian Siemiatkowski admitted that the company could have done a better job in the U.K if it had focused on different sectors and not just credit.
In a statement, Siemiatkowski acknowledged that people should pay with the money they have most of the time, but there could be times when credit is better.
He also added that with the new changes that Klarna is planning to implement, the users can control their payments better regardless of whether they pay now or later. Klarna, a regulated bank in Sweden, has managed to get funding of $3.7 billion from big investors that include the Ant Group from China, SoftBank from Japan, and Snoop Dogg, the famous U.S. rapper. Klarna currently values $46 billion and plans to go public in the next two years.