Small company owners may use the most flexible, user-friendly, fully featured accounting software programs available with QuickBooks Online. It is also very scalable, as it offers four plans for small businesses and one specifically for freelancers working for themselves.
If your company expands, QuickBooks is prepared to expand along with it. So, continue reading our QuickBooks Online review to know its features, pros, cons, and plans.
What is QuickBooks Online?
QuickBooks Online is a cloud-based software solution that handles all your accounting needs. It is a subscription-based solution advantageous to individuals who work with an accountant or a bookkeeper because you can offer them access to your information.
While the program is more straightforward to operate than its locally installed rivals, there is a semi-sharp learning curve, and you might occasionally encounter navigational challenges. Extended support wait times might be aggravating if you require assistance.
Pricing increases over time, making QuickBooks Online an expensive option for specific organizations. However, QuickBooks Online might be the best option for businesses looking for many features in a simple, cloud-based software.
QuickBooks Online Review 2023 Based on Features
Furthermore, QuickBooks Online provides numerous features that the more traditional QuickBooks Desktop does not (such as scheduled invoices, location and class categories, automatic sales receipts, and split transactions).
When you combine portability, a simple-to-use user interface, and extras like QuickBooks Capital lending, as well as the QuickBooks Live Bookkeeping add-on, it's clear why this program is a popular option among small business owners.
QuickBooks is unquestionably worth the hype. The program is often simple to use. It's simple to set it up, essential when delving into finance; the numbers are difficult enough to handle without bulky software to slow you down.
QuickBooks provides detailed data after installation to help you retain your money. The more comments you receive, your plan is more expensive. After everything, the more costly programs are designed for larger enterprises with more demanding needs, such as high-level management or payroll.
Most significantly, you can get access to 60+ reports with QuickBooks Plus or Advanced, which may provide instant information on how your company is doing.
Pros
Allows for efficient bank reconciliation
Inventory management capabilities that are robust
Can provide a wide range of financial and accounting reports
Automatically computes sales tax rates to be applied to an invoice
Mobile app with numerous bookkeeping functionalities
There is an extensive network of QuickBooks Online ProAdvisors
Cons
A little pricey in comparison to other similar things
You cannot track inventory assemblies in the same way that QuickBooks Desktop can
The time worked cannot be recorded by the mobile app
It is impossible to compare estimated to actual project expenses
QuickBooks Online Essentials and Plus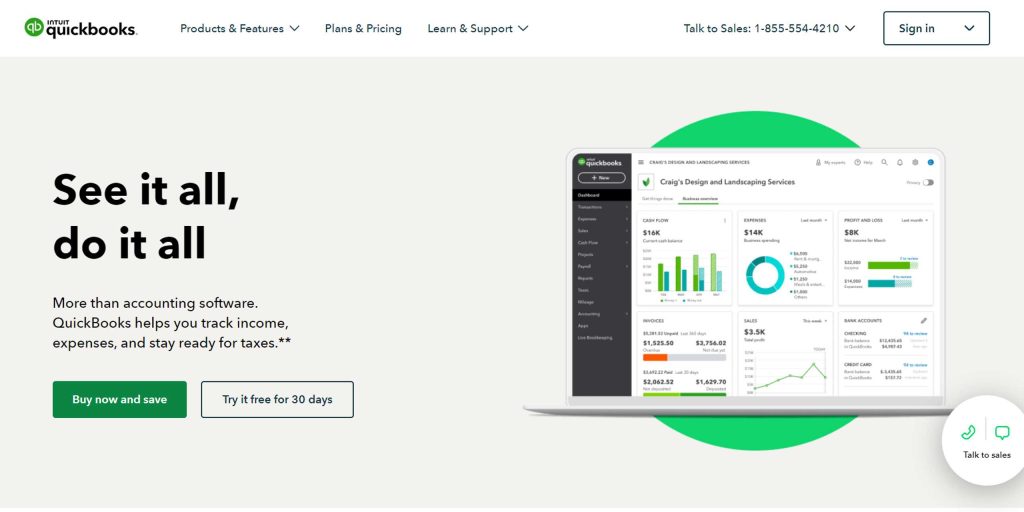 The finest QuickBooks plans for medium-sized and small enterprises are QuickBooks Essentials and QuickBooks Plus. Essentials, which costs $55 a month, add bill administration and time tracking, as well as improved reporting, including receivable and payable, which are required for firms that accept credit card payments.
You can also offer access to three other users in QuickBooks Essentials, including you, your bookkeeper and accountant, and one employee in your company. This is handy if you like different eyes on the financial flow. However, keep in mind that QuickBooks restricts the number of persons you can invite to the plan.
QuickBooks Plus costs $85 per month to include two essential features: inventory monitoring and project profitability tracking. QuickBooks' inventory management tool is a letdown, but employing the same income and sales tax monitoring system has advantages. With project profitability monitoring, you may also look at labor costs, payroll, and job costing (if you offer customized pricing).
QuickBooks Online Simple Start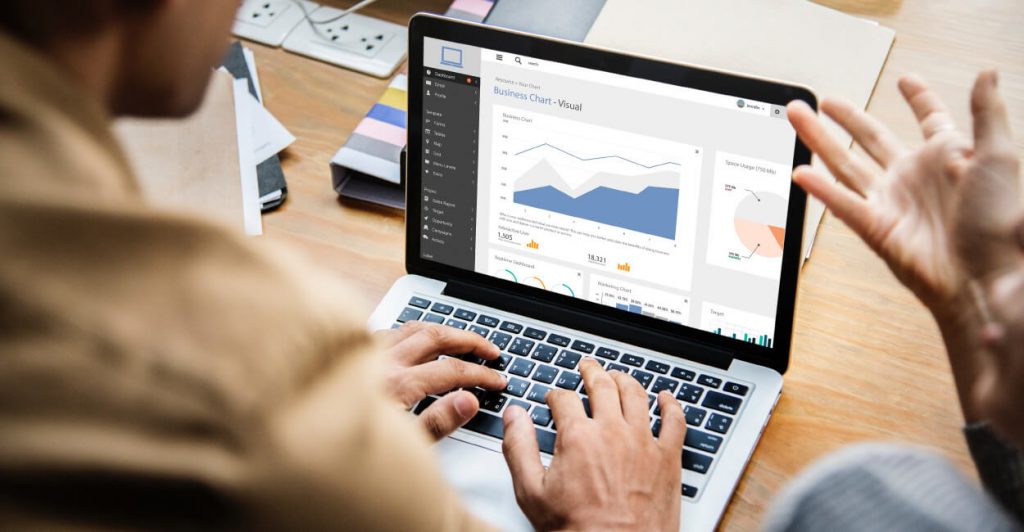 QuickBooks' most affordable plan for self-employed people and those who run small businesses are called Simple Start. It is not expensive at $30 a month, and we assume that you are already aware of this limitation, but it includes a pretty strong accounting feature set, including the following:
Keeping tabs on one's earnings and expenditures
Tracking of mileage
The process of billing and accepting payments
Estimates
Receipt capturing
1099 contractor management
Monitoring of sales (and the tax on sales)
Generation of reports that you can customize
You should note that the Simple Start plan does not involve tracking inventories. However, QuickBooks is compatible with hundreds of third-party apps, and many of these programs offer inventory monitoring features that are superior to those provided by QuickBooks. Therefore, if you run a business selling products, you can skip Simple Start.
QuickBooks Online: Customer Service, Reviews, Integration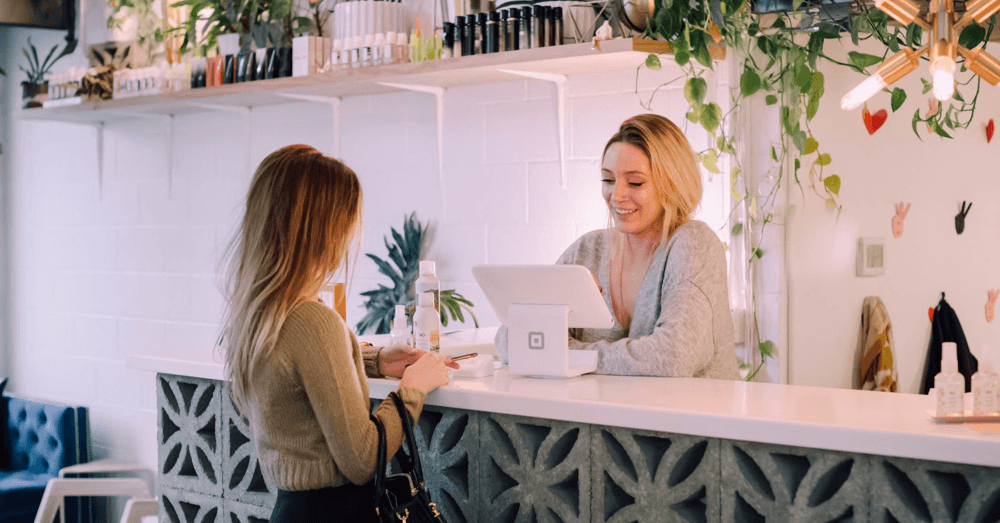 Customer service
One significant disadvantage of QuickBooks Online is the lack of email support. On the other hand, QuickBooks Online provides phone assistance from 6 a.m. to 6 p.m. PST Monday through Friday and from 6 a.m. to 3 p.m. PST on Saturday.
QuickBooks Online users are divided on the quality of customer service. Some users claim they obtained the assistance required immediately and without incident. However, several people have complained about needing to receive the answers they were looking for or being cut off during phone conversations or live chats.
Reviews
QuickBooks Online has received numerous positive customer evaluations. The BBB does not accredit Intuit, but it does have an A- rating. Although many users enjoy QuickBooks Online, the product has severe flaws. Frequent concerns about the program operating slowly have been addressed, but other issues, such as poor customer assistance and faults in the mobile app, have emerged to replace this issue.
Integrations
QuickBooks Online includes approximately 650 connectors, including 25 payment processing alternatives (such as QuickBooks Payments). QuickBooks Online Advanced plan also includes a Fathom integration at no additional cost. QuickBooks Online Advanced members now get access to premium apps as well. Developers can also use the API.
When to Use QuickBooks?
Invoicing customers: When it comes to billing clients, this is the most outstanding invoicing software because it can determine the amount of sales tax owed based on the customer's location and can design invoices for any industry.
E-commerce retailers: Due to its recent concentration on e-commerce integrations, it is unequivocally the most deserving candidate for the title of best e-commerce accounting software
Accounting software for mobile devices: This mobile app, which we consider to be one of the best mobile accounting applications available, enables you to send invoices, accept money, track mileage, collect receipts, and do much more besides
Property management companies: This is the most fantastic real estate accounting software that we offer because of its class and location monitoring features, which enable property management companies to break down their net profit based on the type of property as well as the location
Is QuickBooks Online Right For Your Business?
QuickBooks Online is an excellent choice for many small businesses wishing to simplify invoicing customers and connect invoicing and payments into accounting records. Small enterprises can tailor their platform usage only to use the required capabilities.
Those who need to do their accounting on the fly can benefit from the mobile app. It includes the web platform's functionality, mileage tracking, and invoice capturing for quick and easy recordkeeping.
QuickBooks Online also provides a few services that aren't available anywhere else, like QuickBooks Live Bookkeeping or QuickBooks Capital built-in lending. Poor customer service is among the most severe problems with QuickBooks.
There are also some glitches in the software's organization, and the software can be pricey, especially if you switch to the Advanced plan for even more features and users. However, the vast number of tools and robust accounting make QuickBooks Online an excellent choice for small enterprises.
Conclusion
QuickBooks Online is the most popular accounting software for small businesses. Its success can be attributed to the breadth and depth of its feature set and its adaptability to the requirements of virtually every small company.
It can keep tabs on the expenses of inventories, produce invoices, monitor overdue bills, and compute profit and loss according to a wide variety of parameters, such as user-defined classes and locations.